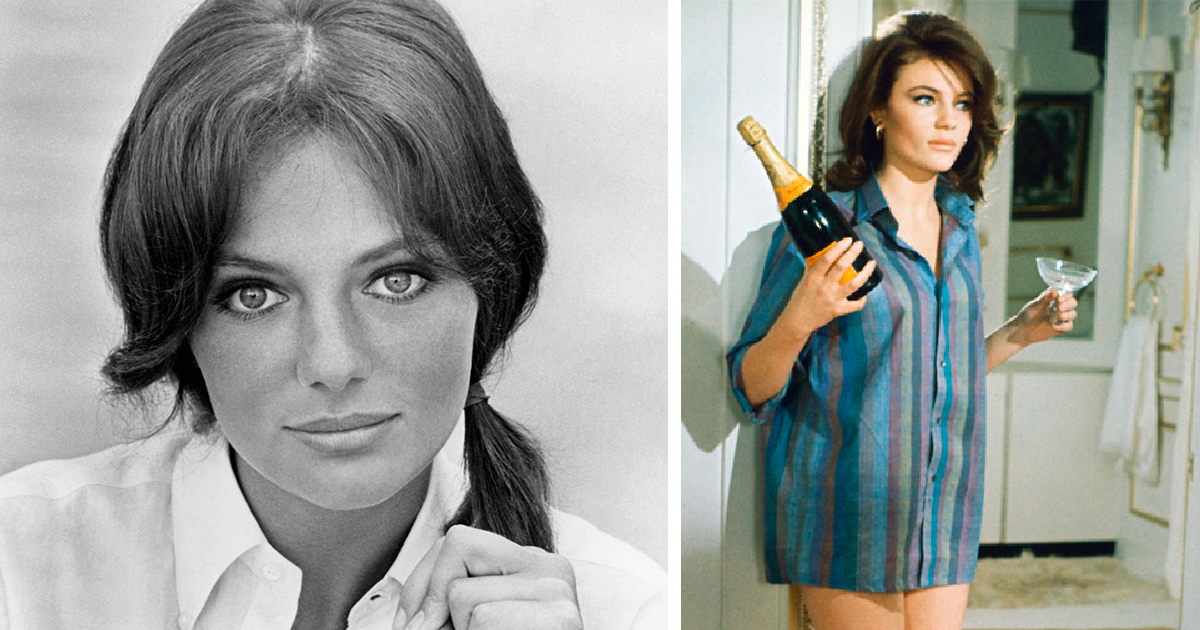 Jacqueline Bisset is truly magnificent – in so many ways. With a career that spans an impressive 58 years and includes about 50 films, this 78-year-old actress shows no signs of slowing down. She has been a role model for many, representing the glamour that Hollywood once had when we were younger.
A Natural Beauty
One of the things I admire most about Jacqueline is her natural beauty. Unlike many actresses of her time, she never relied on tons of makeup. She aged gracefully and exuded a natural sex appeal that was truly captivating.
Throughout her storied career, Jacqueline showcased her versatility by portraying a wide range of characters. Whether it was the sultry seductress Miss Goodthighs in the spy parody Casino Royale (1967), a devoted mother in Sleepy Time Gal (2001), or the iconic Anna Karenina (1985) in the sweeping love story, she consistently captivated audiences with her talent and charm.
A Journey Through Hollywood
From her first on-screen appearance in Roman Polanski's Cul-de-Sac (1966) to her notable performances in films like Day for Night (1973), Murder on the Orient Express (1974), and The Deep (1977), Jacqueline has left an indelible mark on the film industry. Her range of roles showcases her incredible ability to bring characters to life and make them unforgettable.
Apart from her film career, Jacqueline's talent extends beyond the big screen. She has also been recognized for her remarkable acting skills in TV shows and miniseries like Joan of Arc (1999), Dancing on the Edge (2013), and her most recent projects, including Miss You Already (2015) and Birds of Paradise (2021).
A Life Well-Lived
Beyond her successful career, Jacqueline has been honored for her contributions to the arts. In 2010, she received the prestigious Legion of Honor, the highest state order in France. And in 2023, she was awarded a Lifetime Achievement Award by the Sedona International Film Festival.
Though Jacqueline has shared the screen with some of Hollywood's most desirable leading men, she has chosen to embrace her independence rather than settle down. Rumors have swirled about her romantic relationships with the likes of Frank Sinatra and Steve McQueen, but this proper English lady always knew what she wanted and didn't settle for anything less.
The Journey of Independence
In an interview with the Daily Mail, Jacqueline reflected on her experiences with these famous men. She admitted to being attracted to them, but noted their differences, saying, "He was attractive, but a little scary. I was very English and he was a hip American. The way he talked would have driven me mad–I didn't know what a dude or a soul chick was!"
She has had long-term relationships with other notable figures, such as Canadian actor Michael Sarrazin, ballet dancer Alexander Godunov, and actor Vincent Pérez. However, she has always maintained her independence, never settling for anything less than what she truly desired.
In an interview with the Independent, Jacqueline remarked, "I've had some very interesting men in my life. They have been a handful. I don't choose easy men, I'm told." She continued, "Sometimes you get too much information when you spend time with people. You start to see things–bad habits. You start to discover them, and then you have to marry bad habits, and I'm not sure I can cope with them. I don't ever have bad relationships. I haven't broken up angry. I've just moved out of situations that have been overwhelming."
A Golden Globe Win and Beyond
In 2013, Jacqueline shone brighter than ever when she won the Golden Globe for her role as Lady Cremone in the BBC series Dancing on the Edge. Her acceptance speech, filled with genuine gratitude and a touch of rambling, resonated with fans who had waited 47 years for her to win since her first nomination for best newcomer.
Continuing to showcase her talent, she starred as a sassy femme fatale in the French thriller The Lodger (2020), and most recently, she appeared in the film Loren & Rose (2022), where she portrays the lead character Rose, a legendary actor trying to re-establish her career.
Timelessly Beautiful
Jacqueline Bisset is not only a talented actress but also a timeless beauty who gracefully embraces the natural aging process. She has never been tempted by plastic surgery, believing that it only makes you different, not younger.
In one of her infamous Golden Globes speeches, she shared her wisdom, saying, "I believe if you want to look good, you've got to forgive everybody. It's the best beauty treatment." This genuine and honest approach to life is what sets her apart not just as an actress, but as a remarkable individual.
Jacqueline Bisset is truly an amazing and inspiring woman. She is a shining light in the world of celebrity and one of my all-time favorite actresses. Share your memories and thoughts on Jacqueline Bisset and her remarkable 55-year career as one of Hollywood's greatest actors.